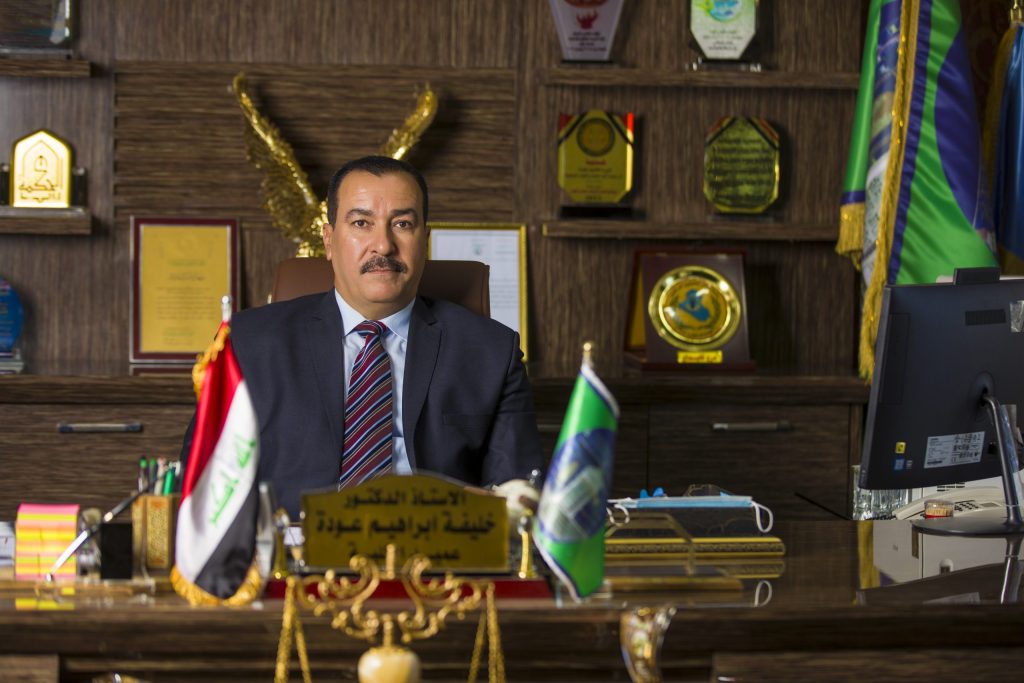 Praise be to Allah, and peace and blessings be upon His Messengers "Prophet Muhammad",
Due to the importance  of law in regulating relations between people within, Faculty of Law and Political Sciences, since it was established in 2002, aims to contribute to Iraqi community organization and construction through the publication of the legal culture among the community of young people, male and female, aiming at build a state of law that ensures rights and duties for all members of the society, as well as guarantees justice, security and equality for all people following our Islamic rules, and Iraqi civilization coding the first written law in history.
Out of this standpoint, the Faculty of Law and Political Sciences provides  all government and non-governmental departments with tens of graduates per year to do their statutory role and protect the institutions legally. The student is taught the principles of law and its branches and the Department of Political Science has an active role in providing the governmental institutions and other non-governmental organizations with political science graduates to take their role in this area.