the Journal Impact Factor (Jif)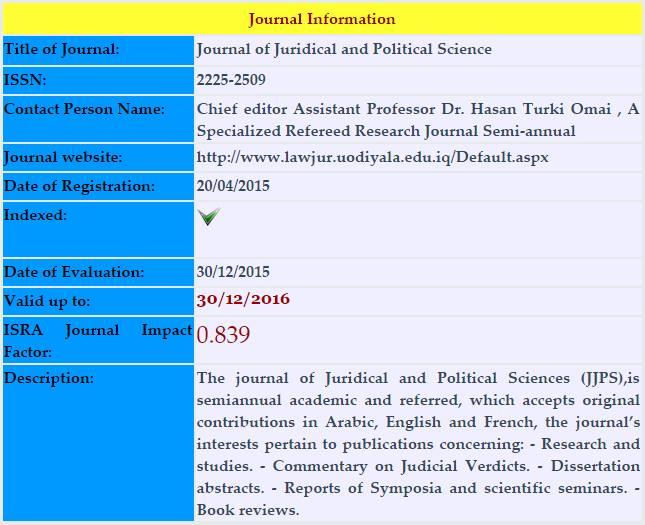 Thanks God that The Juridical and political science Journal has successfully got the Journal Impact Factor (Jif) of International Society for Research Activity (ISRA) with (0.839) for 2015 which is granted periodically at the end of each year. Our ambition is upgrading scientific magazine to get the highest factors in the coming years.
The magazine administration presents this success to the College Deanship represented by its dean, Prof. Dr. Khalifa Ibrahim al-Tamimi, for his relentless and continuous support elevating this scientific edifice , as well as to all the distinguished faculty members for their continuous support for this magazine.