Faculty of Law and Political Science Holds a training course on "Future Studies and Strategic Planning".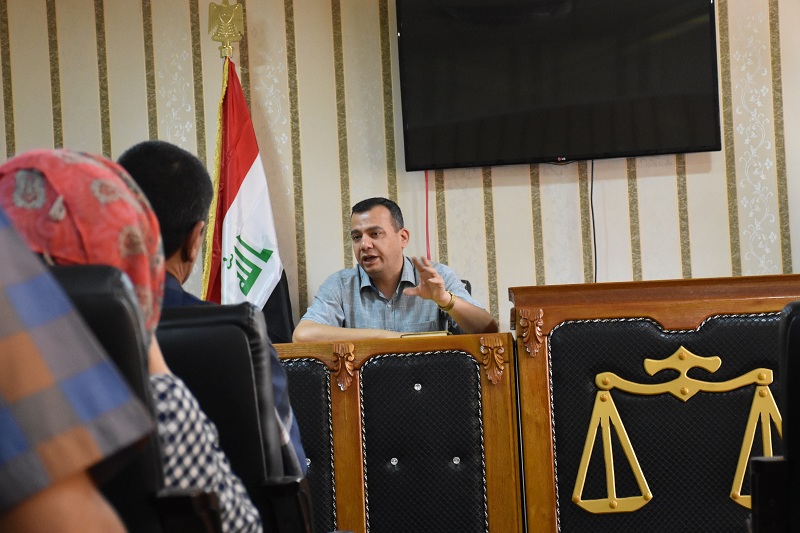 The Department of Continuing Learning at the College organized a two-day training course (29-30 / 5/2019) on the topic of (future studies) and (strategic planning) targeting a group of teachers and employees of university faculties and employees of government institutions.
On the first day of the course, Dr. Emad Moayed Jassim, Head of the Political Science Department at the College, presented the topic of "Future Studies", pointing to the importance of future studies in the decision-making process in governmental and private institutions. He pointed out that this type pays attention to the next future by presenting a set of potential expectations that show challenges and opportunities that need to be dealt with wisely in order to contain the challenges and seize the opportunities. The importance of the relationship between future studies and strategic planning was also mentioned, it aims to reorganize the organization's efforts and prepare them in line with the potential expectations and achieve the objectives of the institution.
The second day of the course was attended by Dr. Raed Saleh Ali on strategic planning, explaining the strategy as a term used in different fields of knowledge and in various political, economic and military fields. The term strategy is used to describe the overall processes to employ the state's economic, military and technological capabilities to achieve the objectives pursued by the political leadership in the country. These operations require a planning process which in turn aims to develop programs, mobilize material and human capacities and define responsibilities as well as guidance and control to ensure that objectives are achieved in a deliberate manner to face the prospects of the future.