(The role of youth in political participation and promotion of democratic transition).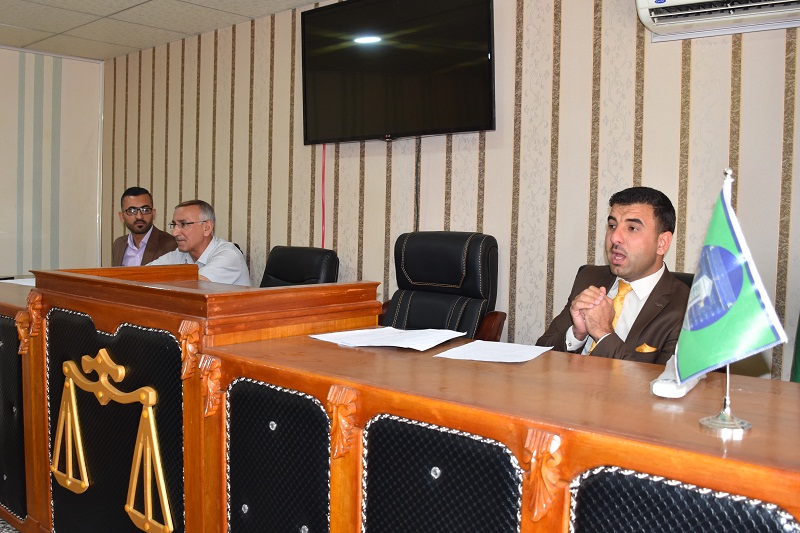 Within the framework of the Seasonally scientific activity of the Political Science Department, a symposium was organized under the theme "Role of Youth in Political Participation and Strengthening the Democratic Transition.
The first topic was discussed by Mr. Hussein Ali Hussein, entitled "The nature of the political participation of the Iraqi youth and their role in the process of democratic transition." Several issues were emphasized regarding the political participation of young people, including the weakness of participation and the reluctance of young people to participate sometimes. This in turn is due to several reasons, including the loss of youth confidence in the political system and the political process in Iraq, as well as the absence of social and political upbringing true and sound urges youth to participate, which resulted in a feeling of alienation towards the government and the political system, and affected negatively the process of democratic transformation and the failure of this transformation in Iraq.
The second topic of the symposium, in which M. Tamim Emad Sadiq spoke about the patriarchal system and the role of youth in political participation. The lecturer explained the patriarchal system (in which the head of the family is dominant in the family and all subject to customs, traditions and tribalism). The study of the patriarchal system has become a scientific approach to explain the behavior of the political system and how the political institutions and their owners deal with the idea of ​​family and tribal system in political practices and support. This happened after the independence of the countries of the Arab world. Through this system, there was a role for young people in the process of change and democratic transition in the countries of the Arab world, especially in Jordan, Egypt, Algeria and Sudan, where there was an effective role for young people in the process of change, while some Arab regimes remained under the patriarchal system and wait for the role of youth in the transformation process.